About Monroe County ARES/RACES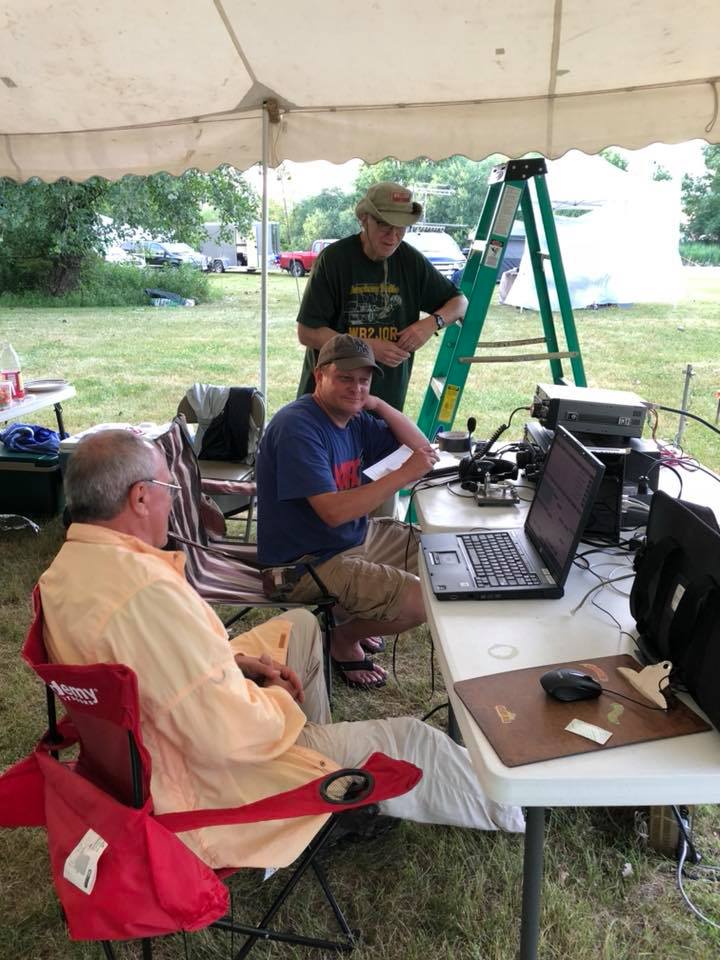 What is ARES / RACES?
ARES stands for Amateur Radio Emergency Services.
RACES stands for Radio Amateur Civil Emergency Services.
The names of the organizations are different but the purpose is the same: To provide radio communications, sometimes during emergency and sometimes at organized events.
The only requirement for membership is a valid amateur radio license.
In Monroe County, New York, ARES and RACES are organized as essentially one group of people. There are technical and legal differences between the two services, but by and large, it is the same group of Amateurs.
Participation in ARES and RACES is voluntary and you may quit at any time. You must be pre-enrolled in RACES in order to participate in RACES activities. Joint membership in both ARES and RACES is encouraged.
ARES – the Amateur Radio Emergency Service
ARES is administered by the American Radio Relay League (membership not required). ARES provides emergency radio communications to a number of client groups, including local government, the American Red Cross, the Salvation Army, and others.
The Radio Amateur Civil Emergency Service
The Federal Emergency Management Agency (FEMA) can provide matching funds to support a local or state government's use of RACES (which is authorized by part 97 of the FCC Rules). However, RACES is a local or state government service — there is no Federal RACES. Only the RACES Radio Officer of a local government civil preparedness agency can activate RACES in times of emergency. In our case, the local government agency is the Monroe County Office of Emergency Management (OEM).
During times of war (when the President invokes War Emergency Powers), normal Amateur Radio Service operation is silenced and RACES stations are limited to a pre-defined set of operating frequencies that are within the normal Amateur bands. RACES may also be used for non-wartime emergencies which can include natural or technological disasters such as fires, floods, earthquakes, chemical spills, and nuclear power plant accidents.
Monroe County ARES/RACES coordinates the organization and training of the volunteer Amateur Radio operators who have registered their willingness to serve.
Monroe County ARES / RACES has a Board of Directors that oversees operations. The current Board consists of:
President: Mike Bowen (KC2BTW)
Vice-President: TBD
Secretary: David Timmons (W2DST)
Treasurer: Tom Wood (KD2IOB)
Director-At-Large: Paul Conaway (KD2DO)
Director-At-Large: Jim Stefano (W2COP)
ARES Emergency Coordinator: Jon Dickason (N2JAC)
Mailing Address
#1148 1100 Jefferson Road, Suite 12, Rochester, NY 14623
EMAIL US
secretary@monroecountyemcomm.org